Salmon Crested Cockatoo from Indonesia very friendly little fellow
Sun Concure from South America love the colours in these little fellows
This is our free flight avery which if you are quiet, still and lucky a bird may flight onto your shoulder. Our zoo has these wonderful board walks and cobble stone paths to walk around.
Our native parrot the Kaka who is a resident in the avery.
NZ native patrot the kea. Very intelligent bird and their keepers gave a talk about them and brought in food puzzles for them to work out. If the kea not keep busy can be a bit distrutive.
This is one of the free ranging peacocks throughout the zoo who tried to share my lunch. He was out of luck
White rhino mum with baby. If I remember correctly we started with three and now have seven in total.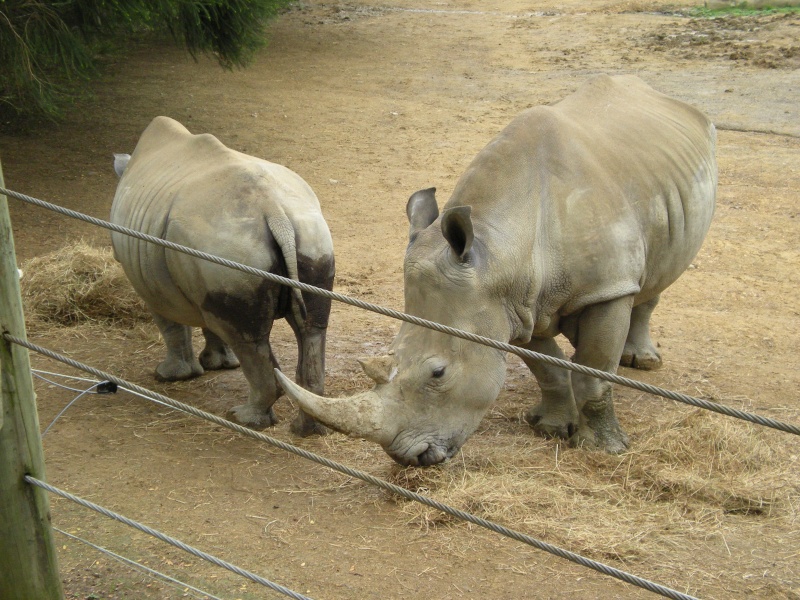 Siamang from Maylasia and Sumatra
Red Panda from Himalayas, Nepal and West China. This ones for Poolshark. The zoo staff are excited about the Red Pandas
as they have had three wee cubs.
No expense spared for the Lemurs they have heating in their houses to keep them warm.
Now the fun bit! My face to face encounter with the Black and White Ruffled lemurs.
These fellows are tree dwellers and have no problem leaping on your when you have food.
The feel just like a large cat landing on you but without the claws.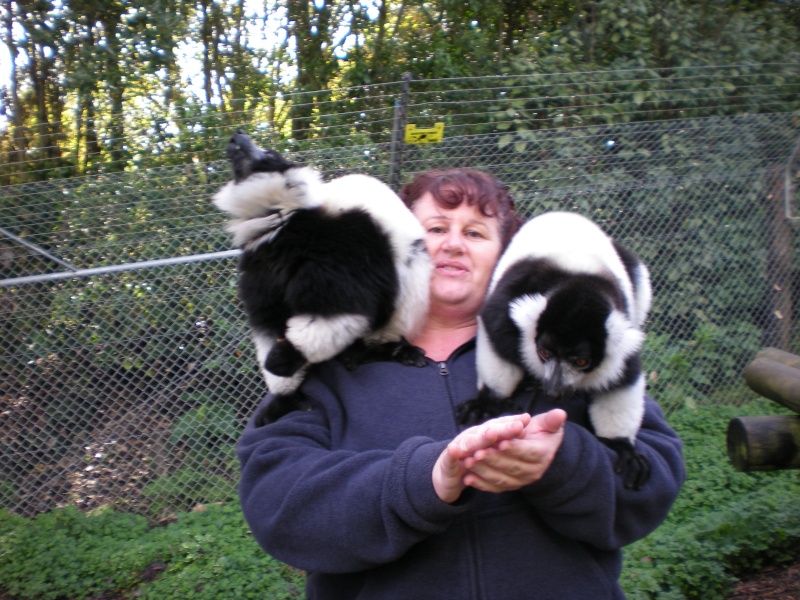 Our own meerkat manor.
I love the dark colour in our giraffes.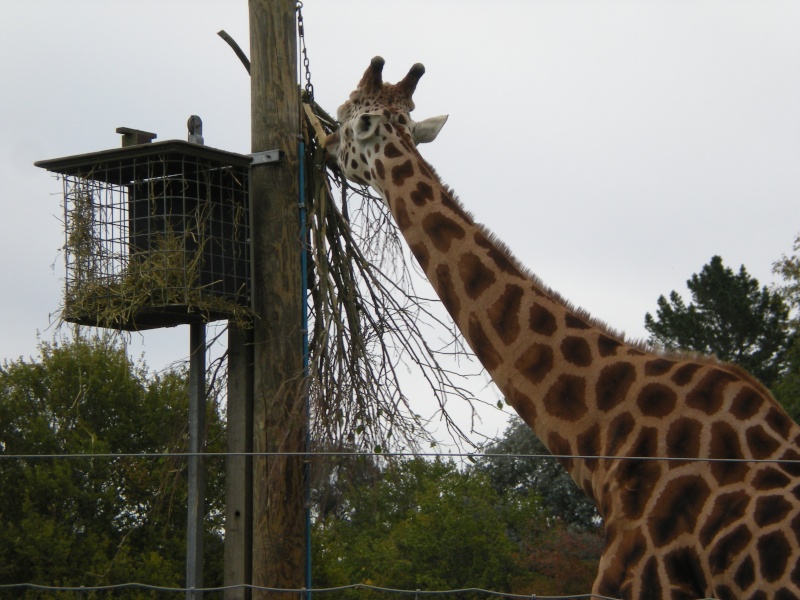 The Apes have a wonderful indoor and out door play ground.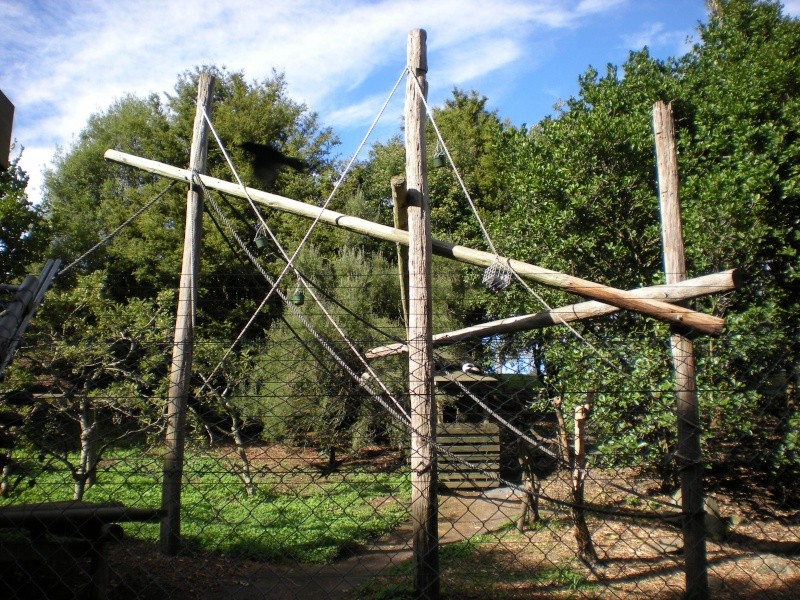 Bobcat. The only cat out and about at the zoo. We have tigers, fishing cats, cheetahs and sevals. All decided not to come out.
Typical cats.
Kune Kune Pig