Back before IPODS, mobil phones & laptops were around, this young kiwi went for her first overseas trip. I was away for three months viisting family in Scotland, England and Channel Islands.
With a limit on time and money I did take a two week Contiki Trip through six or seven European Countires. Here is a picture of me with my group in Dutch National Dress. Chocolate bar to first three people who can correctly guess which one is me!
I can not remember the name of this lovely little village in Holland but the donuts where great and this is where we got our picture taken.
This group photo is taken in Florence, can you spot me? All I can recall is that it was known as the plaza with the laughing faces.
Also made it to Venice. Yes we took a gondal ride, saw the bridge of "sighs". We went to some wonderful places to see leather goods, lace and Glass making. I bought a lovely Venician glass blown with gold trim in a wine decanter and glasse. It was the one thing I really wanted to come home with.
Then to Germany, and a trip on the Rhine! I also remember we ended up in a beer hall and a pub where we played the glass boot drinking game.
Went to stay with an Uncle in Jersey in the Channel Islands. Very pretty little Island. On a good day you can see the coast of France.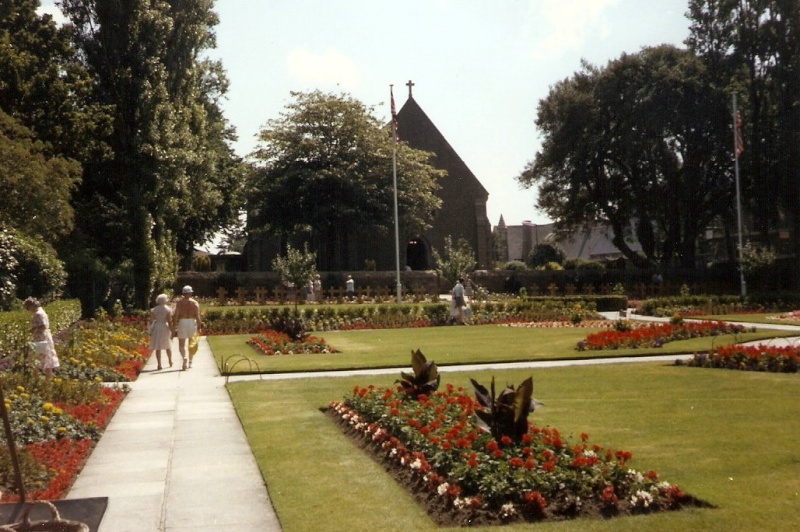 On the way over to Britian I stopped for three days in LA. My top things I wanted to do was Disneyland, Universal Studios and San Diego Seaworld.
As you can see got attacked by Jaws at Universal Studios.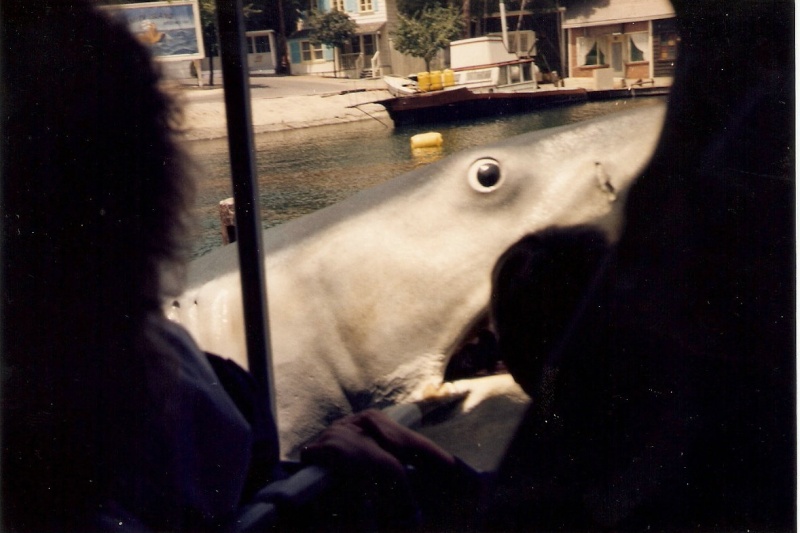 Meet Shamu at Seaworld. Tip for those who goe to this show dont sit in first 10 rows or you will get wet.
Hope you enjoyed!